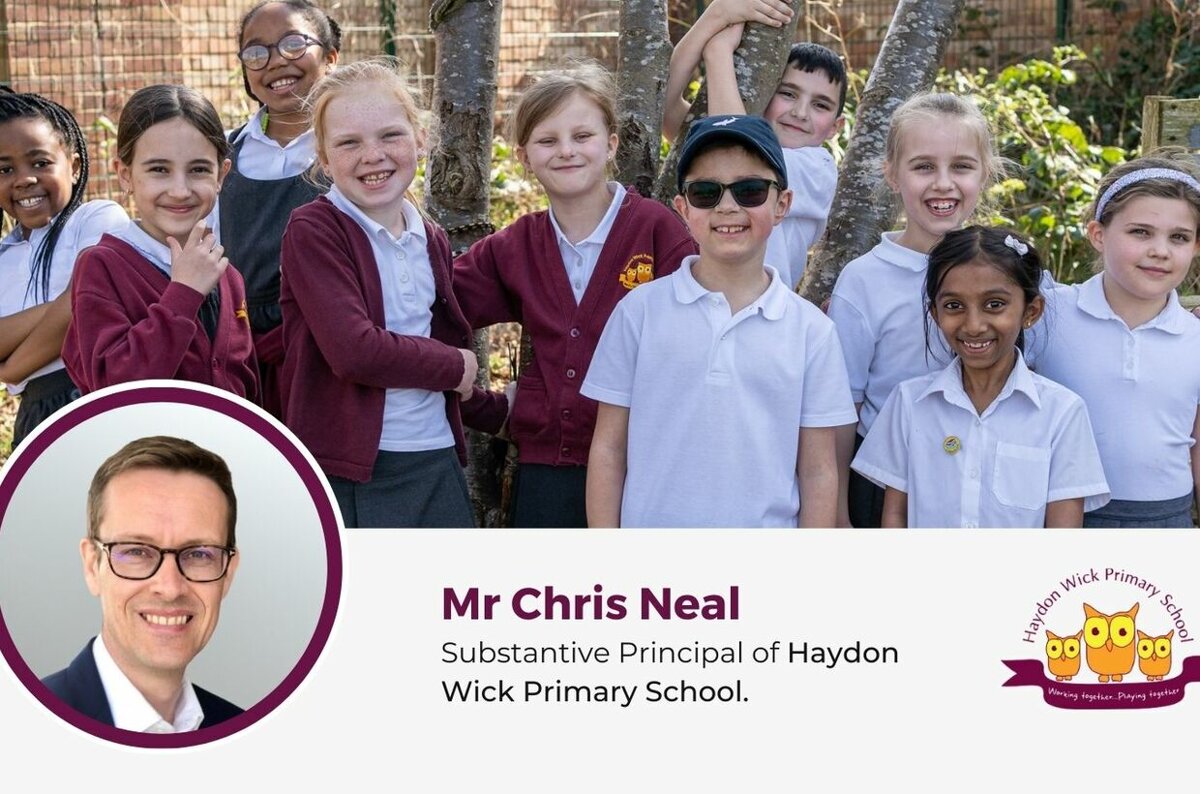 We are glad to announce that Mr Chris Neal has been appointed substantive Principal at Haydon Wick Primary School.
Since joining Haydon Wick as Interim Principal, Chris Neal has implemented some fantastic changes which have significantly improved operations and the quality of education. When asked about his time so far as Principal he had this to say:
"The benefit of being interim Principal for three terms has enabled me to develop positive working relationships with the children, staff and the wider school community."
Some examples of changes implemented since September include the redesign of their school House Logos, which was a massive success and their pupils really enjoyed seeing their work being used by the school. He also has made substantial progress towards achieving Dyslexic Friendly Schools Award, which in turn has made Haydon Wick Primary even more of an inclusive learning environment.
It is due to his excellent work that The White Horse Federation has decided to appoint him as substantive Principal. This means that Mr Neal will be remaining as the leader of Haydon Wick Primary School for the foreseeable future.
Finally, when asked about his appointment Chris Neal stated:
"I am very much looking forward to continuing the work I've started at Haydon Wick. I am lucky to be leading such a fantastic school team and I look forward to continuing our excellent work together. My school will continue to put the child at the centre of all it does, and we will work hard to ensure we provide an excellent educational offer for all of our children."