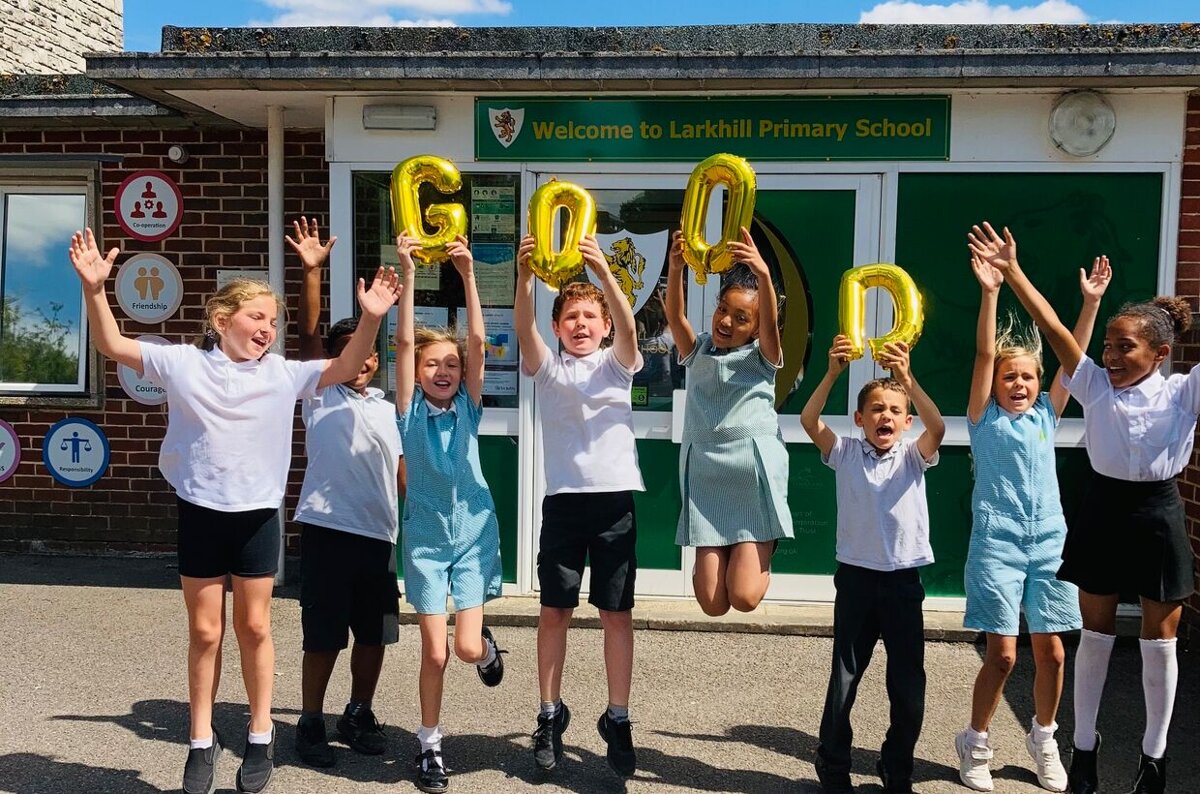 We are delighted to announce that we have been awarded a 'Good' rating by Ofsted, following a recent inspection.
Over the past few years, our whole school has worked extremely hard to develop and improve standards at our school and the quality of education delivered to our pupils. We are so pleased for this work to have been recognised by the national education inspection authority.
The report opens stating that: "Larkhill School is a friendly and inclusive place to learn. Pupils are proud of their school."
Throughout the report, the inspectors highlighted the range of opportunities available to our children, the good behaviour of pupils, and the high quality of teaching. They also made specific reference to the role of the Trust in the school's recent improvement: "Leaders, staff and governors recognise the positive changes since joining the multi-academy trust."
Other highlights from the report include:
"[Pupils] benefit from regular opportunities to learn beyond the classroom. Leaders make sure there is something for everyone, whether this is performing at Stonehenge or tending to the school garden."
"Staff are proud to work at the school… They share the ambitions of leaders in wanting the best for every pupil."
"Pupils behave well in lessons and at other times during the school day. They follow the school's 'be ready, respectful and safe' rules."
Since Larkhill joined the Federation, we have seen significant improvement at the school, which was previously designated as requiring improvement. This achievement is thanks to the hard work and dedication of an exceptional staff team at the school.
However, we know that there are always further improvements to be made, and we look forward to working with the staff to push the school towards an Outstanding rating.
You can read a full report, and find out more about what inspectors had to say about the school on the Larkhill School News page.