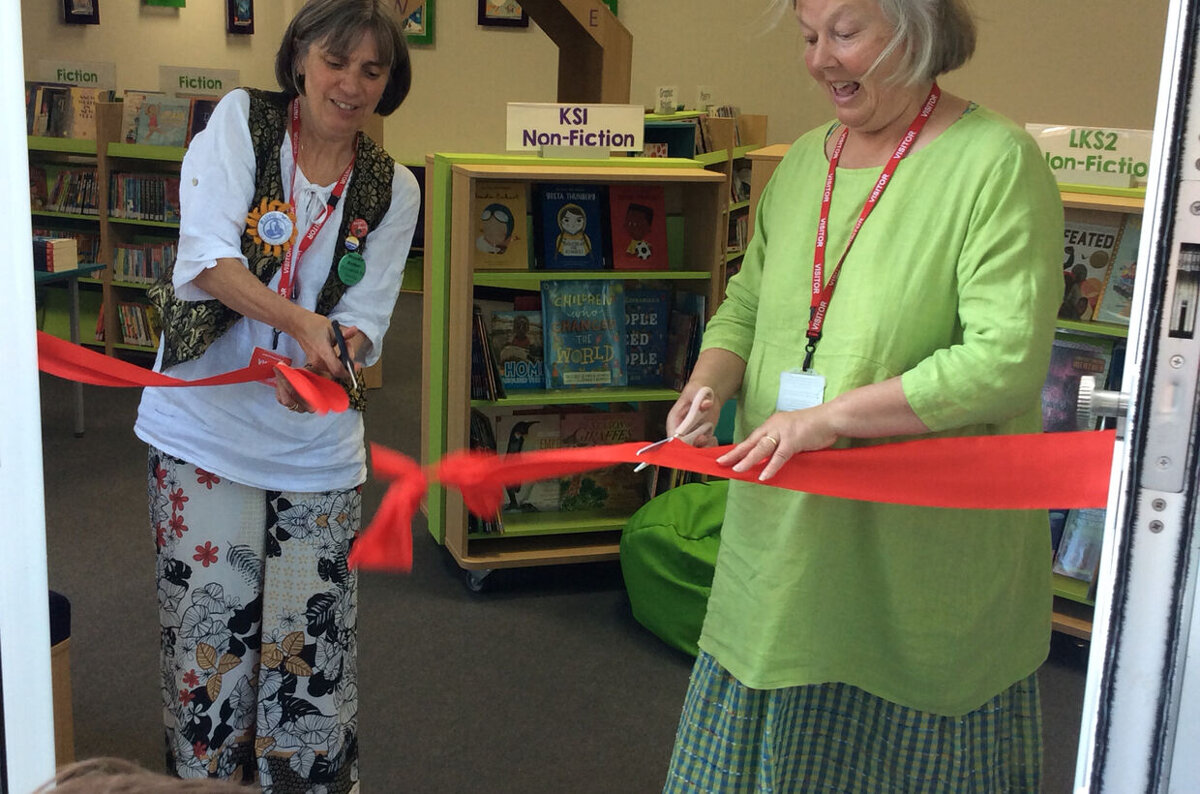 We are excited to announce the opening of our new and improved library!
In February Larkhill Primary School received a grant from The Military Covenant Fund for a monumental £40,000 to update and refurbish our school library.
The refurbishment includes a full redecoration of a previously unused classroom, new and colourful library furniture, 1500 new books, and an electronic library system that allows pupils to borrow and return books independently. Encouraging a love of reading is a huge priority for us and we are delighted that our children have a high-quality space full of amazing books to enjoy.
The Armed Forces Covenant Fund Trust is a charity that supports a wide range of programs for veterans, their carers and families, serving families, and supporting integration of the military and civilian communities. We've been lucky enough for our school library to have been accepted as part of the MOD Education Support Fund.
The White Horse Federation, alongside Larkhill Primary School, would like to thank The Military Covenant Fund and mention how grateful we are to receive this grant. These grants are allocated for very specific projects and we are delighted to have had the opportunity to transform the library at Larkhill.
Two very special Authors will also be visiting the new library on the 21st June. Fleur Hitchcock and Maudie Smith, famous for their exquisite children's book writing, will be carrying out workshops and talking to the children about their work. They will then be officially opening the library and holding a book signing session.