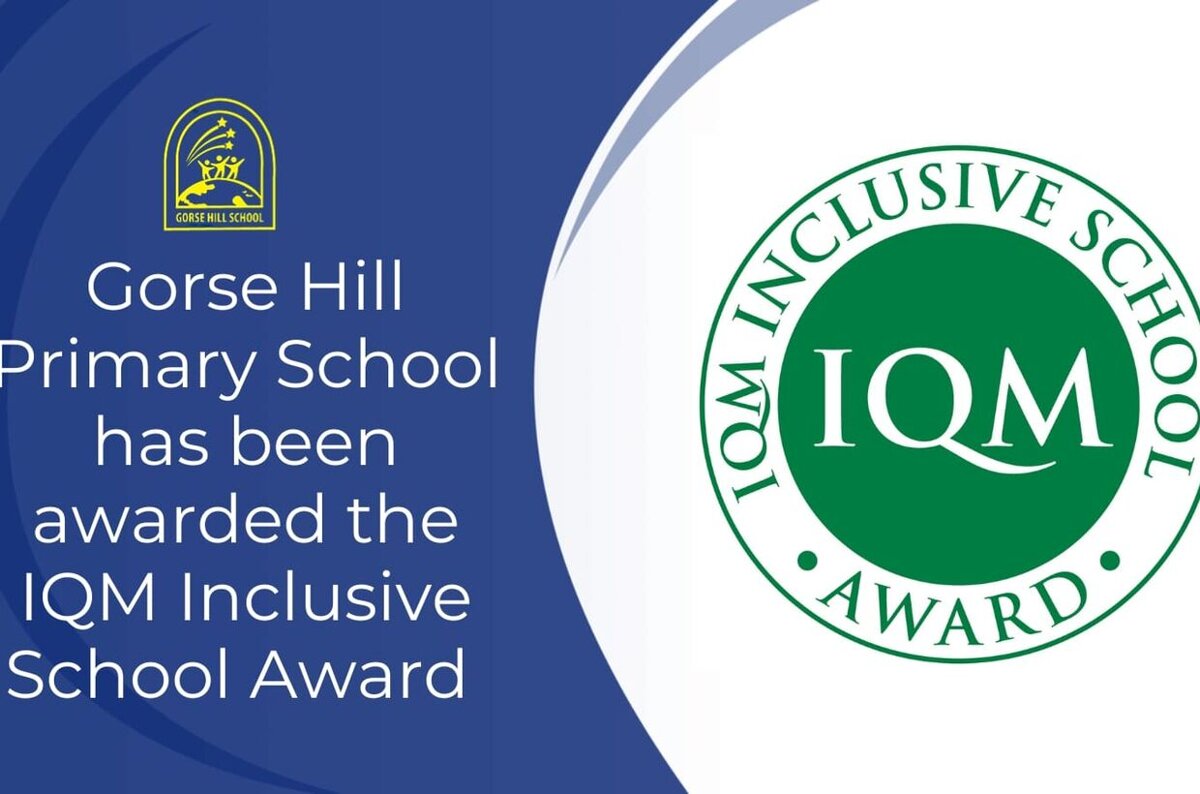 The White Horse Federation is proud of Gorse Hill Primary School and their staff for being awarded the IQM inclusive school award.
The IQM Inclusivity award is a certification which is awarded to schools that provide equal opportunities for all their pupils regardless of their ethnicity, gender, or learning abilities. To earn this award a school has to pass an evaluation and prove that they implement an educational framework that empowers every child. Gorse Hill has proven that we provide the best education to all pupils from all backgrounds.
The report highlighted that Gorse Hill has implemented a fantastic system that supports all of its students equally and that their CARE values can be seen throughout the school. They also highlighted the amazing provisions which are in place for SEN pupils.
When asked about Gorse Hill's Achievement, Principal Luke Graham had this to say.
"I feel exceptionally proud that our school has achieved the Inclusion Quality Mark. The assessment was professionally rigorous and I am delighted that it has recognised the continued improvements that we are making at Gorse Hill School, building on our recent 'Good' Ofsted judgment."
"This accreditation is a testament to our pupils, community, colleagues within The White Horse Federation, and our dedicated staff team. I would like to thank them for all they do to ensure that our school has the inclusive culture that it does."
Congratulations go to Luke Graham for his excellent vision and leadership at Gorse Hill; along with all the staff who ensure a high level of inclusivity is present throughout every aspect of the school. They act as a shining example of the excellent practices implemented in The White Horse Federation.
We are extremely proud of their achievement and would like to invite parents to read the full report. Gorse Hill's IQM report can be found here: Gorse Hill's IQM Report